About the Founder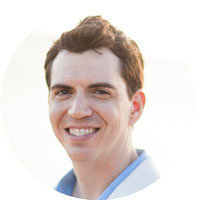 The founder and owner-operator of Hedgewise, Lee Tobey, has worked at one of the largest hedge funds in the world and seen first-hand how institutions engineer higher returns with less risk. His work is focused on using quantitative techniques to create investment strategies which systematically outperform by eliminating behavioral bias and taking advantage of inefficient markets.
Prior to founding Hedgewise, Mr. Tobey was a Management Associate at Bridgewater Associates, LP and a Senior Consultant with Oliver Wyman. He has a B.S. in Economics from the Wharton University at the University of Pennsylvania. Mr. Tobey has invested all of his own family's money in Hedgewise products.
Disclosure
This information does not constitute investment advice or an offer to invest or to provide management services and is subject to correction, completion and amendment without notice. Hedgewise makes no warranties and is not responsible for your use of this information or for any errors or inaccuracies resulting from your use. To the extent that any of the content published may be deemed to be investment advice or recommendations in connection with a particular security, such information is impersonal and not tailored to the investment needs of any specific person. Hedgewise may recommend some of the investments mentioned in this article for use in its clients' portfolios. Past performance is no indicator or guarantee of future results. This document is for informational purposes only. Investing involves risk, including the risk of loss. Information in this document has been compiled from data considered to be reliable, however, the information is unaudited and is not independently verified. Performance data is based on publicly available index or asset price information and does not represent a live portfolio except where otherwise explicitly noted. All dividend or coupon payments are included and assumed to be reinvested monthly. When live client data is shown, it includes all fees, commissions, and other expenses incurred during management. Only performance figures from the earliest live client accounts available or from a composite average of all client accounts are used. Other accounts managed by Hedgewise will have performed slightly differently than the numbers shown for a variety of reasons, though all accounts are managed according to the same underlying strategy model.